Aimee and I are in the midst of packing and last-minute present wrapping before we drive down to Devon to spend our first Christmas as a married couple with our families. I will be staying clear of all things blog and computer-related over the long weekend - at least, to the best of my abilities - but there's just time for a seasonal Letter of Note which should help you get into the spirit.
In 1981, Ronald and Nancy Reagan were enjoying their first of eight Christmases at the White House, following the former's election win against Jimmy Carter in November 1980. To mark the occasion, and to say thank you for all the support she had given him, Ronald wrote a letter to his wife on Christmas Day, saluting the many attractive attributes of her character which he felt deserved wider recognition. I was reminded while reading it of Alfred Hitchcock's tribute to his wife Alma after he accepted the AFI Life Achievement Award only two years prior to this letter:
For all the obvious jokes that could be made about Reagan's background as a Hollywood actor - most of which have already been made by
Spitting Image
- there's little about his letter to Nancy which feels staged or overly scripted. 'The Gipper' may have used film references to cover over his lack of knowledge - as
this illuminating Salon article
details - but his letter, while corny and somewhat contrived, feels genuine. At the very least, it's a reminder of the need to be thankful for our families at Christmas and never taking them for granted no matter how busy we are or how demanding our work may be.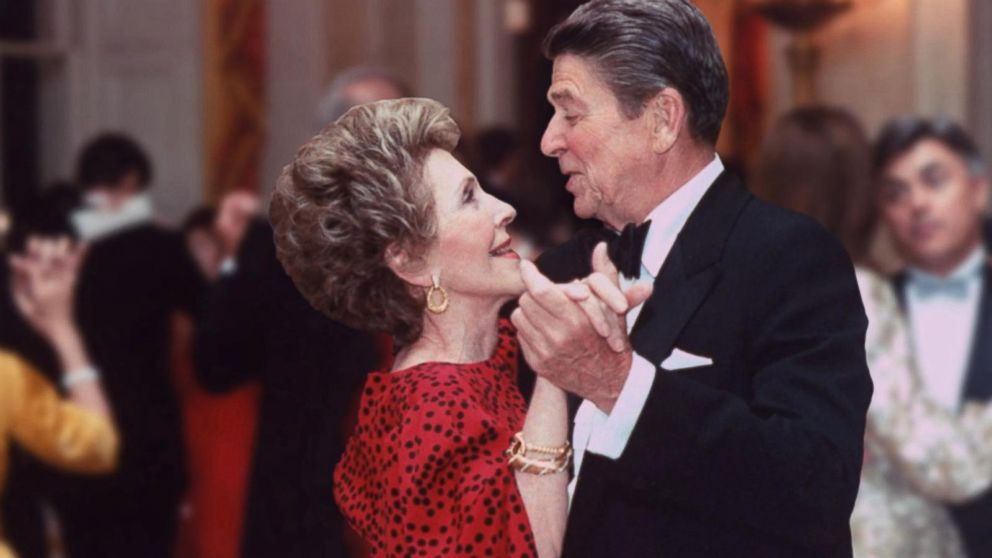 You can read Reagan's letter in full
here
. If you're after more festive Letters of Note, check out these offerings from
John Steinbeck
,
J. R. R. Tolkien
and
Mark Twain
. I wish you all a very Merry Christmas, and will see you after the Bank Holidays are behind us.
Daniel