Some of you who've been following this blog for many years will remember back in 2012, when I did a post on
Mark Twain posing as Santa
for his then-3-year-old daughter. But now it seems that Twain has a literary rival for the title of Father Christmas, and the challenge comes from none other than J. R. R. Tolkien.
While Twain wrote only one letter (that I know of) to his offspring in the guise of Santa, Tolkien made it a family tradition. For 23 years, beginning in 1920, he would write shaky-handed letters to all his children, telling increasingly intricate stories about life at the North Pole and the various characters who lived there. The letters were eventually collected into a book in 1976, which was republished in 2004 as
Letters from Father Christmas
.
The original letters predate both
The Hobbit
and
The Lord of the Rings
, and yet there is evidence within them of Tolkien's aptitude as a fantasy storyteller. While the content is much more light-hearted than even parts of
The Hobbit
, it's interesting to see Tolkien playing around with the mythology of Father Christmas, just as he would later borrow aspects of Celtic culture when writing about the Elves and the Dwarves. If nothing else, it's a nice indication that a man often dismissed as stuffily academic did have a sweeter, more charming side.
You can read one of Tolkien's Christmas letters, written in 1925, in full
here
. If you're after more Tolkien once you've finished, click
here
to read my views on
The Lord of the Rings
or
here
for my thoughts on
The Hobbit
. Incidentally, I may be the only one, but Tolkien's illustrations remind me a little of the illustration from
The Little Prince
by Antoine de Saint-Exupéry - another sweet-hearted story to revisit this Christmas time.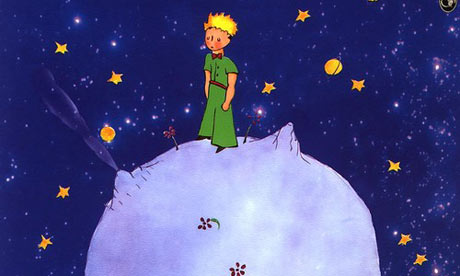 Daniel