It's been about three months since I last touched base about Riding Lights Theatre Company, and they've been very busy in the meantime. Having put another successful Summer Theatre School to bed, they're now heading out of their Yorkshire confines out into the wider UK for another tour -
Baked Alaska
.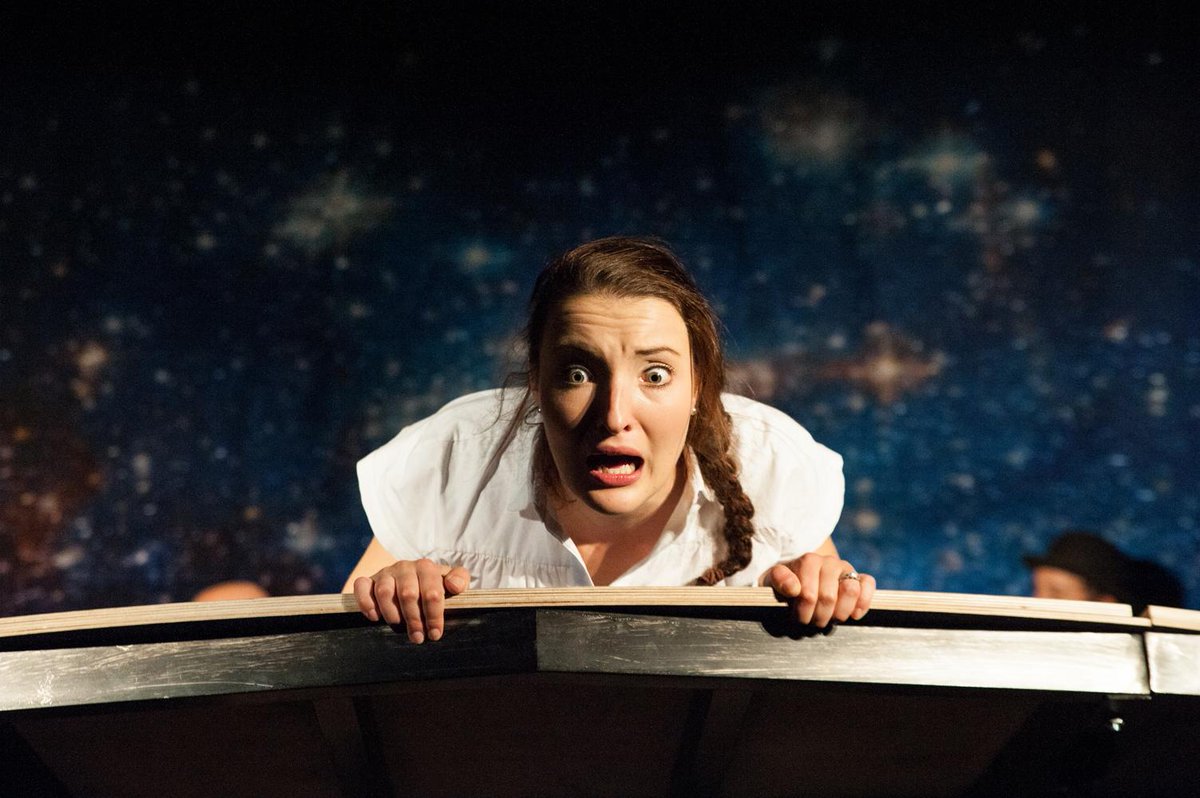 Co-written by the company's artistic director and all-round swell guy Paul Burbridge,
Baked Alaska
is a sharp and entertaining drama about humanity and the extent of climate change. Bringing together stories from different countries and continents, the show effortlessly drifts from Biblical times to modern-day Bangladesh, encompassing scientists, oil barons, protestors and prophets in a struggle for power, the planet and the soul.
I'm guilty of being very slow out of the blocks with this one; normally I like to promote a tour way before it's started, but in this case the company are already on the road, and will be coming to a church or other venue near you very soon. In any case,
Baked Alaska
is a show that you really can't afford to miss - even (or especially) if you're not a fully paid up member of Greenpeace. It continues the Riding Lights tradition of marrying humour and pathos to create a show which is bold, memorable and spiritually provocative. If you've been put off in the past by the likes of
Ferngully
,
Avatar
or
An Inconvenient Truth
, this could be just the alternative you've been looking for.
The full list of tour dates for
Baked Alaska
can be found
here
. If you live in the South West, as I do, you can catch the show in Gillingham on October 9th, Exeter on October 10th, Truro on October 12th or Frome on October 13th. Tickets cost £12 for adults or £9 for concessions, and can be booked via the link above or by calling the Riding Lights box office on 01904 613000. If you need any further persuading, I advise you to check out the trailer below - but beware its insanely catchy tune...