We're two thirds of the way through 2014, and this month alone has already seen some of cinema's most appreciated talents leave us forever. Following the relatively understated passing of Dick Smith (whom I paid tribute to
here
), the film world was dealt a double whammy with the deaths of Robin Williams and Lauren Bacall. And now, only a few days ago, one of Britain's most beloved talents has departed, with Lord Richard Attenborough passing away aged 90 following a long illness.
I've said a fair amount about Williams and Bacall on
The Movie Hour
special I hosted earlier this month on
Lionheart Radio
- and I will reiterate those comments when the episode is ready to podcast. For now, I want to concentrate on Attenborough, whose appeal has all too often been reduced to a small handful of roles or contributions that he made. Many of the more populist tributes have summarised him solely in terms of his supporting role in
Jurassic Park
or his Oscar success with
Gandhi
. But as much as I've criticised him for the latter, even I'm aware that there was so much more to him than that.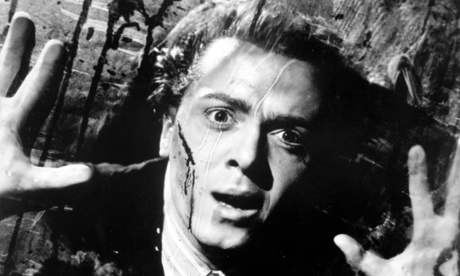 Attenborough's image towards the end of his career was that of a cuddly grandfather, a luvvie figure within the film industry. But look back at his earlier acting career and you discover a man of great conviction and intensity. He was the man who brought the psychotic Pinkie Brown to life in the original version of
Brighton Rock
; he the doomed but principled military sergeant in
Guns at Batasi
l and he, against all type, the terrifying serial killer John Christie in the eternally underrated
10 Rillington
Place
. For all his luvvie image, Attenborough was frequently at his best in darker roles; he had an amazing ability to channel some unearthly malevolence, something that his counterpart Sir John Mills never quite had.
Attenborough's role behind the camera should also not be underestimated. His directorial work was always marked by a deep affection for his actors and subject matter - something which got him into trouble with
Gandhi
but which worked wonders on
Shadowlands
and
Oh! What A Lovely War
. As a producer he guided Bryan Forbes in his early days, lending a steady hand to
The L-Shaped Room
,
Seance on a Wet Afternoon
and the extraordinary
Whistle Down The Wind
. Add in his numerous charitable commitments, including the annual prize that bears his name, and you have quite an extraordinary life.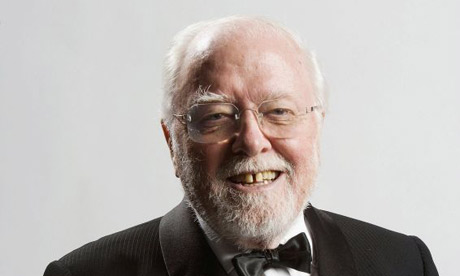 If you want to play tribute to Dickie, I would suggest starting with
Shadowlands
and then progressing back through his acting work.
Shadowlands
is arguably his finest film, the consummation of everything that made him such a widely-loved public figure - intelligence, conviction, decency and a heartfelt love for humanity. He will be sorely missed.
Daniel