It's been quite a while since I've reviewed anything relating to horror on this blog, with my last out-and-out horror review being
Dracula
back in February. We're still quite a way off Hallowe'en, but
Burn the Curtain
have started the build-up early with an exciting new take on
The Company of Wolves
.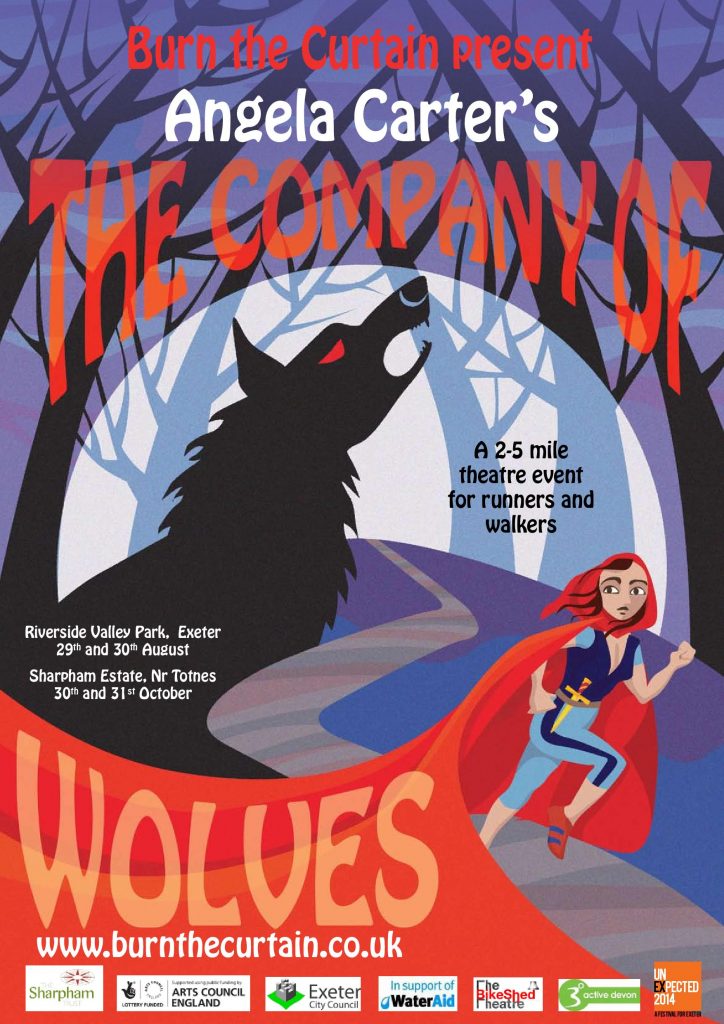 The Company of Wolves
is a 1984 horror-fantasy directed by Neil Jordan, who recently directed the hugely underrated
Byzantium
. Based on several short stories by Angela Carter from her collection
The Bloody Chamber
, it's a spooky and distinctive reworking of
Little Red Riding Hood
, drawing a variety of sources and utilising the cutting-edge in physical special effects.
Burn the Curtain have crafted out a fine reputation as purveyors of promenade theatre - that is, theatre with no stage, in which perfomers and actors move from one location to another, and the action takes place in the midst of the audience. Last year they won acclaim for
The Adventures of Don Quixote by Bicycle
, in which the whole of Miguel Cervantes' seminal novel was played out on two wheels. In short, it promises to be an innovative and exciting new take on a well-worn fable.

The Company of Wolves
is being performed at the Riverside Valley Park in Exeter on Friday 29th and Saturday 30th August, with both shows starting at 7pm.Tickets are £8 for adults, £5 for under-18s and £24 for a family ticket (2 adults, 2 children); all tickets can be purchased from the Bike Shed Theatre in Exeter
here
. If you still need to be convinced, check out the trailer below:
Daniel