It can barely have escaped your attention that Rik Mayall, one-quarter of
The Young Ones
and a shining light of alternative comedy, has died suddenly at the age of 56. Yesterday saw an outpouring of grief online, with many of Mayall's former colleagues coming together to express their admiration.
Many of the obituaries have rightfully focussed on Mayall's long and successful career and the impact that he made on British comedy.
The Young Ones
broke the mould of what constituted a BBC sitcom, and even after 32 years it still feels fresh and dangerous. His appearances in
Blackadder
as the various incarnations of Lord Flasheart are among the funniest supporting roles in comedy history. With
The New Statesman
he helped to forge a new form of political satire, combining the razor-sharp wit of
Yes, Minister
with his own brand of pantomime violence. And in
Bottom
he and his long-time partner-in-crime Adrian Edmondson helped to take scatalogical humour to new heights.
At his best, Mayall was able to use seemingly low-brow forms of comedy to convey interesting insights into the human condition. It's no coincidence that he and Ade conceived of
Bottom
after appearing in
Waiting for Godot
on stage: it is essentially Samuel Beckett's play with knob gags, in which two blokes stand around, talking about everything and nothing, in a story with no real beginning or end. The string of self-titled characters he created are some of the best documents of failure and inadequacy in British culture, from the try-hard, right-on student to the sexually desperate, middle-aged loner. As skilled as he was at being brash or over-the-top, Mayall's talent as a social caricaturist is perhaps his greatest legacy.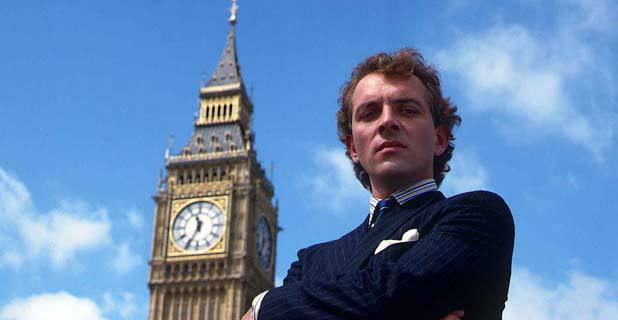 There's any number of ways in which you could pay tribute to Mayall besides marathoning the shows I've mentioned here. I would recommend watching the
Comedy Connections
documentary about
The New Statesman
(which can be found
here
), and also checking out his brilliant voice work in
The Wind in the Willows
and
The Willows in Winter
. He is to my mind the definitive Toad of Toad Hall, and one of our greatest ever comedians. RIP.
Daniel