Before I head off with my girlfriend on a relaxing Easter break, I've managed to bash out another article for
WhatCulture!
. Having contributed three articles on actors in recent memory, I'm now turning my attention to
Scarface
and the prospect of an upcoming remake.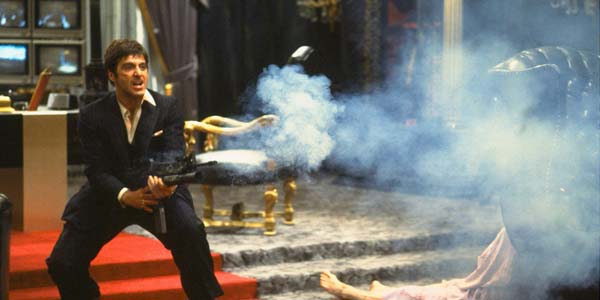 This is a close cousin of a brace of articles I wrote for
WhatCulture!
back in 2012. I was attempting to launch a new section of the site called 'Risk a Remake', with a different film being dissected every week to see whether a remake would actually be a good idea. I produced two entries along these lines - Paul Verhoeven's
Showgirls
and Blake Edwards'
The Party
, but quickly ran out of inspiration and didn't write anything for the site again for four months. While I don't regard this as a second attempt, it was a pretty easy and fun piece to write.
You can read all 10 of my reasons not to remake
Scarface
here
. My next
WhatCulture!
article returns to actors, as I'll be taking a look at the career of Paul Bettany. Join me again on the 25th...
Daniel