Welcome to this month's Blot Spot, where I give space to the work of others in a bid to cancel out my own enormous ego. This month we're remaining in YouTube-land, where we left
Darren Lock
last month, but shifting our focus from prog rock to politics. I give you Oscar Pearson, Philip Chidell and the aptly-titled
Chat Politics
.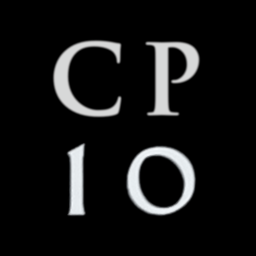 Unlike many of the reviewers I've publicised on this blog, I can count at least half of the team behind
Chat Politics
as a close friend. I first met Oscar shortly after I moved to Devon, becoming involved in his ambitions to get a community radio station in his home town of Ottery St. Mary. Through our combined efforts we managed to do a weekend-long trial broadcast of
Radio Ottery
online, to which I also contributed a programme called
Soundtrack Stories
. Oscar and I have been firm friends ever since, with me even helping him to film an (as-yet-unaired) interview with Ben Bradshaw MP.
Chat Politics
is a series of video interviews presented by Oscar and shot by Philip, who recently won
Mark Kermode's 'Well Done U' competition
with his short film
Pong
. Its intention is to engage young people and students in politics by giving political figures, of all parties and persuasions, a platform to articulate their beliefs in a more informal, conversational manner than is often afforded to them in public life. The duo also recently launched
Chat Life
, a side project along similar lines involving interviews with less political figures, such as comedian and
QI
regular
Jo Brand
.
There are numerous things that I enjoy or admire about
Chat Politics
. Considering the duo have no real budget, it looks extremely professional; the majority of the interviews are well-lit, have good sound and are tastefully conducted. Despite still being a student (at the University of York), Oscar is a skillful and adept interviewer, who is respectful towards his guests and always manages to build up some kind of rapport (even with
John Humphrys
, which is no easy task).
But the biggest reason to like
Chat Politics
is that it does succeed in its central aim of making politics accessible. Oscar and Philip ask the kind of questions people of their generation want to ask but rarely get the chance to, and they are good at teasing out responses when their guests are not forthcoming. They have managed to secure a pretty illustrious pantheon of guests, including former Foreign Secretary
Jack Straw
, UKIP leader
Nigel Farrage
, ex-Tory MP
Gyles Brandreth
and Tony Blair's former spin doctor
Alasdair Campbell
. To achieve this without being adversarial or aggressive in the manner of most Westminster politics is immensely admirable, and their work deserves to be more widely-seen.
You can watch all the
Chat Politics
and
Chat Life
interviews on
YouTube
or via
ChatPolitics.org
. You can stay up to date by liking the
Facebook page
or following on Twitter
@ChatPolitics
. You can also follow Oscar and Philip on Twitter individually,
@oscarjpearson
and
@pchidell
respectively. Join me next month for another Blog Spot!
Daniel