The buzz for Star Wars: Episode VII is continuing to grow, with first the announcement of open auditions across the UK and now an official release date of December 18th, 2015. So it only figures that my latest article for WhatCulture! would address what is already a hugely anticipated film.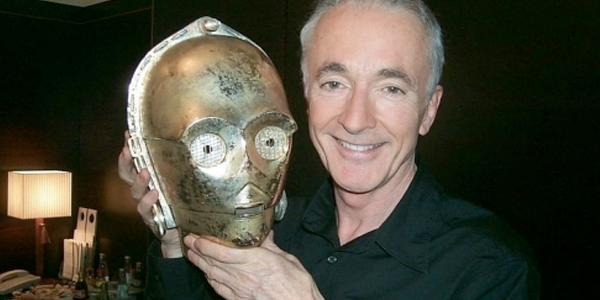 While I wrote this article in very little time (less than 2 hours plus proof-reading), I wanted to draw attention to one aspect of
Star Wars
that is often overlooked: the impact on the actors involved in it. I don't often single out acting in my articles or reviews, but it is extraordinary how much
Star Wars
overshadows the careers of the people on my lists, and in several cases screen immortality has actually diminished them. It's certainly a cautionary tale for all those bright young hopefuls that queued up in Bristol earlier this week.
You can read my latest article on
Star Wars
actors here. By sheer coincidence, this time last year I published the rules of The Ultimate
Star Wars
Drinking Game, having completed my retrospective of the saga shortly beforehand. If you want to check any of those out, here are the links to all my
Star Wars
writings to date:
Reviews
-
Episode I: The Phantom Menace
(1999)
-
Episode II: Attack of the Clones
(2002)
-
Episode III: Revenge of the Sith
(2005)
-
Episode IV: A New Hope
(1977)
-
Episode V: The Empire Strikes Back
(1980)
-
Episode VI: Return of the Jedi
(1983)
Articles
-
The Ultimate Star Wars Drinking Game
-
Star Wars Episode VII: A Dark Day for Film
(on Disney's acquisition of
Star Wars
)
- 10 Insanely Long Films That Really Could Have Been Shorter
(covering the prequels)
-
10 Actors Who Weren't Able to Let Star Wars Go
(my most recent article)
Daniel