A couple of days ago saw the passing of Richard Matheson, who died peacefully in his home at the age of 87. His name may not mean a great deal to many of my generation, but Matheson is perhaps one of the most important writers of the 20th century. His career in sci-fi, horror and fantasy spanned seven decades from his first published short story in 1950 to his final novel last year, and his influence remains writ large on American popular culture.
A quick glance at Matheson's career history is more than enough to illustrate this point. He was one of the original writers on
The Twilight Zone
, with his output including classic episodes like 'Third From The Sun' and 'Nightmare at 20,000 Feet' starring a pre-
Star Trek
William Shatner. He worked under a number of great horror filmmakers, penning the screenplay for Hammer's
The Devil Rides Out
and all three of Roger Corman's adaptations of Edgar Allan Poe, including the celebrated version of
The Pit and the Pendulum
.
Many of Matheson's works have been adapted for the big screen, from Steven Spielberg's career-making
Duel
to Vincent Ward's admirably flawed
What Dreams May Come
and Richard Kelly's rambling
The Box,
based on the short story 'Button, Button'. But Matheson will perhaps be best remembered for
I Am Legend
, his seminal 1954 horror novel that has been adapted three times -
The Last Man on Earth
,
The Omega Man
and
I Am Legend
.
Matheson was a great sci-fi author, capable of writing gripping, detailed prose and tackling complex subjects in an intelligent and accessible manner. He was also a master of the twist ending, which would explain his close affinity with Rod Serling. He leaves a mark on the genre as great as J. G. Ballard or Philip K. Dick - and coming from the world's biggest
Blade Runner
fan, that's saying something.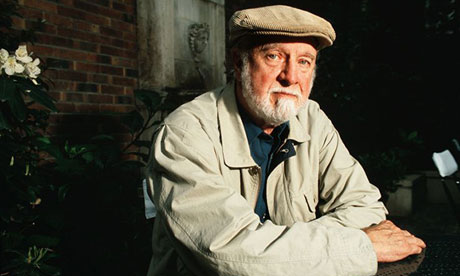 If you want to pay a cinematic tribute to Matheson, I would recommend either
Duel
or George A. Romero's
Night of the Living Dead
, which takes very strongly after
I Am Legend
. While Matheson was not a fan of the film, dismissing it as "cornball", it reflects certain aspects of the novel a great deal more faithfully than the other adaptations. Both films are great jumping-on points for an equally great body of work. RIP.
Daniel