As a result of being in
Calendar Girls
this week, I have been somewhat out of the loop as far as the news is concerned. It was with great sadness that I discovered today that Bryan Forbes, one of the most important figures in British cinema, passed away on Wednesday aged 86.
Forbes' name may not be overly familiar to many younger film fans, but he remains a hugely underrated director. His back catalogue spans many genres and includes a number of genuine gems which reflect Britain's unique cultural heritage. He is responsible for the original version of
The Stepford Wives
, a chilling psychological horror about the male backlash against feminism whose ideas still ring true in our society.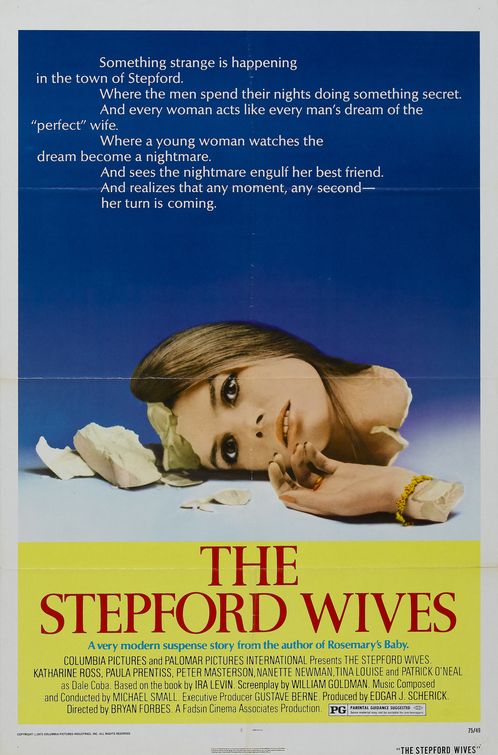 Seance on a Wet Afternoon
remains an exciting and intriguing thriller, with a towering performance by Kim Stanley.
The L-Shaped Room
is a lynchpin of the British New Wave of the early-1960s, every bit as important and significant as
Saturday Night and Sunday Morning
. And, as I have said on many occasions,
Whistle Down the Wind
is perhaps the greatest Christmas film of all time, balancing childlike wonder with intelligent allegory, leaving audiences with hearts both warmed and broken.
Forbes' achievements in the arts extend far beyond his directorial credits. He had a long and fruitful association with Richard Attenborough, directing him in several films and giving him his first opportunity to produce, on
The League of Gentlemen
. He served as president of both the Writers' Guild of Great Britain and the National Youth Theatre, confirming his life-long dedication to championing the British arts. But he will perhaps be best remembered for his work on
The Railway Children
, putting up the money to ensure that the now-classic could be completed. His contribution is acknowledged in the end credits; as the camera tracks on Jenny Agutter, a member of the cast is heard to shout: "Thank you Mr. Forbes!".
Should you wish to pay tribute to Forbes,
The Stepford Wives
or
The Railway Children
are both excellent places to start. Alternatively, you could revisit
A Shot in the Dark
, and look out for his cameo in the nudist colony, where he is credited as 'Turk Thrust'. Forbes was an extremely talented and devoted film-maker, who cannot be underestimated and who will never be replaced. RIP.
Daniel