In marking the passing of various film-making figures on this blog, I've often sought to celebrate character actors - people like
Herbert Lom
and
Michael Clarke Duncan
, whose distinctive presence would improve any film that they were in. Another such figure has just departed in untimely fashion - Richard Griffiths, who passed away yesterday aged 65.
Towards the end of his career, Griffiths achieved a certain amount of cultural immortality through his role as Vernon Dursley in the
Harry Potter
films. His distinctive voice and domineering physicality made him the perfect choice to play Harry's cruel uncle. Likewise, a lot of tributes have made reference to his Uncle Monty in
Withnail & I
, a towering performance in a film which has rightfully become a cult classic.
But there was much more to Griffiths' career than the cruel patriarch or the drunken grotesque. He made a great many appearances in smaller, more sympathetic roles, the best being Harry Allardyce in
A Private Function
, another venture from Handmade Films. He was as convincing in horror as he was in procedural drama, with his terror-ridden turn in Tim Burton's
Sleepy Hollow
being matched by his lovable police detective-turned-chef in the TV series
Pie in the Sky
. He also makes a number of brief but memorable appearances in many iconic British works, including
Chariots of Fire
,
Gandhi
and
Britannia Hospital
.
Griffiths was an actor of great talent and charisma, something which he brought in equal measure to his stage appearance. He took his theatre work very seriously, and was famous for stopping a performance mid-way through if an audience member was being obnoxious. On no less than three separate occasions, he ejected an audience member from the theatre for not turning off their mobile phone - once during a run of
Heroes
at Wyndham's Theatre, and twice during
The History Boys
at the National Theatre in London. On the second occasion, he is held to have fixed an icy glare on the man in question and shouted: "I am asking you to stand up, leave this auditorium and never, ever come back" - a remark that was met with wild applause as the man in question departed.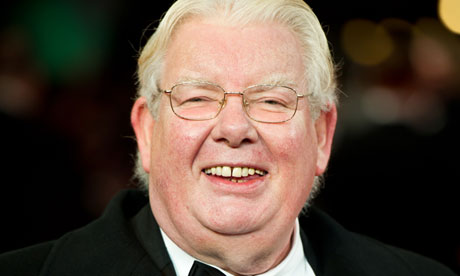 If you want to pay tribute to Griffiths, you could do a lot worse than revisiting either
A Private Function
or
Withnail & I
- just don't play the drinking game if you choose the latter. RIP.
Daniel